By Chad Taylor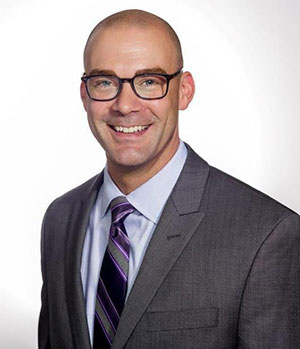 In the competitive world of home lending, oftentimes the most highly discussed topic is your interest rate. Radio and TV commercials all advertise the lowest rates possible in an effort to lure you in to working with their institution.
After working through yet another strong selling season, I thought that it would be useful to share with you a few thoughts about lenders, how to choose one, and what to avoid. You see, from the listing side, I have a unique perspective. When we receive an offer on one of our listings, one of my first jobs is to scrutinize the buyer's lending. I don't mean that to sound negative. Really, I just want to make sure that my seller understands exactly what they might be accepting (as it pertains to financing) and the risks involved with each offer received.
So let's get started.
Hire a local lender. This is a big one. As I mentioned earlier, buyers can be attracted to companies like Quicken because they advertise "the lowest rates" and that you can get pre-approved in the blink of an eye. As a listing agent, Quicken scares me to death. If someone can get pre-approved for a home loan in the blink of an eye, then that means that the buyer has received a pre-approval based on a statement of income and no tax returns or pay stubs have been reviewed. The pre-approval is simply based on credit history. More importantly, a local lender is exactly that: local. They, more than likely, understand our local market conditions. They also know that their reputation will help to build or destroy their business. Someone from "who knows where" working for some online pre-approval company is not nearly as concerned about how your purchase goes. If you get mad and leave them for some reason, they will just move on to the next consumer that shows up on their website. Just as "buy local" is the new buzz phrase for goods, "lend local" should be a buyer's buzz phrase.
It is not just about the lowest rate. Yes, low interest rates are awesome. And the lower the rate, the lower your payment. That said, the lowest interest rate should not be the only reason for selecting a lender. The two lenders that our team refers on a regular basis are both brokers, meaning they work with lots of investors and can shop around to find our buyers the best rate for them based on their financial history. But the main reason that we refer them is that they both have proven systems to ensure that our buyers make it from pre-approval to closing with no problems or surprises along the way. And on the rare occasion that a problem were to arise, both of our lending partners will come to us with a solution in hand. You see, in my business the reliable and trustworthy lenders have a great reputation and the full-time agents out there in the field know it. Conversely, the lenders out there with a reputation of deals falling apart or last minute surprises at the closing table are also known for their poor track record. If you want to blow a lenders mind when you speak to them for the first time…ask them for references. References from clients and agents that they have worked with in the last 90 days will give you a clear understanding of the level of service that they will provide.
When competing, your lender matters. When a bidding war ensues on one of our listings, the lender matters. One of my first steps is to call the lender to verify that the pre-approval that I have in my hand is worth the paper it is written on. I have a list of questions I ask the lender to make sure that the financing is as rock-solid as possible. Plus, you can tell a lot by a lender's inflection and their demeanor on the phone when you ask specific questions about a buyer's financing. This means that you must make sure that an agent can reach your lender, even on the weekends. Some of the "big bank" lenders will only give out their office line and would scoff at the thought of being called on the weekend by an agent. Trust me, I fully support life balance and a professional's right to have down time with their family on the weekend. Yet at the same time, a two-minute phone conversation won't take someone's life out of balance and could make the difference when two offers have similar financing with two different lenders and a choice has to be made. A great lender must be a great communicator with not only the buyer, but also the buyer's agent and the listing agent. This is essential.
This weekly sponsored column is written by Chad Taylor of the Taylor-Made Team and Keller Williams Realty Key Partners, LLC. The Taylor-Made Team consistently performs in the top 3 percent of Realtors in the Heartland MLS. Please submit follow-up questions in the comments section or via email. You can find out more about the Taylor-Made Team on its website. And always feel free to call at 913-825-7540.