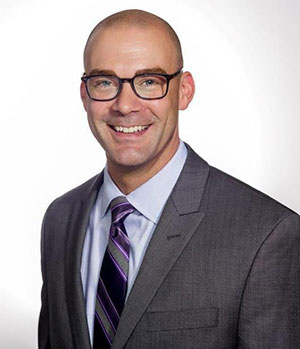 By Chad Taylor
I can proudly say that without the women on our team and without the women in real estate who have set me on this career path for the last 14 years, my personal business and the real estate business as a whole would not be the same.
Honestly, last year I began to look more closely as to how women are treated in the workplace and really in any place. As a father of two boys, I am very aware that I am helping to shape their behavior as young men. How they see my relationship with my wife, Leah, is one of their first major impressions of how men and women interact and should treat each other. Well I am hardly the perfect husband, nor the perfect boss, but nevertheless I really started looking closely at my relationships with women and how we interacted. It was this process that caused me to take a close look at my vocation which allowed me to see another side of real estate that I had not valued as much as a I could have in the past.
I researched the role of women in real estate and how they have helped to cultivate and grow our industry to where it is now. According to the National Association of Realtors, 63 percent of all Realtors are women and they have been a driving force in real estate for generations. NAR was founded in 1908 but the first women's division, the Women's Council of Realtors, was not developed until thirty years later in 1938. The Women's Council of Realtors' website says that women became Realtors because of the immense career benefits. I believe they are worth noting, so here they are:
Earnings equitable to men's because "commission is commission."
Flexible work schedules allowing REALTORS® the ability to raise a family and have a career instead of choosing one or the other.
A support system of women in the same field garnering many friendships, networking capabilities and referrals.
Confidence through connection with other professional women REALTORS®.
Recognition for their own achievements and success, as well as inspiration and courage to strive for greater successes.
As you can see, women in the 30's were looking for the same benefits from a career that many women today are still seeking. That was an eye opener for me. Frankly, it was disappointing to see that women Realtor's accomplished these goals in the 30's while seventy years later many women are still not there yet.
The first and second are two reasons that I am proud to call myself a Realtor. Let's start with number one. In my business world, it does not matter whether a Realtor is a man or a woman, they will get paid exactly the same amount of compensation for the same job. Period. End of story. How many other vocations can boast that same benefit? The compensation is actually advertised to all Realtors in the MLS. We have complete transparency. Thus, a Realtor's income is only limited by their own work ethic. How awesome would it be if all jobs were like that?
Secondly, as the husband of a terrifically talented and successful Realtor, I have seen first-hand that a mom can be a successful business owner while also being a mom who is present. Lets just say I have a whole new respect for agents that I see out showing properties while holding a baby carrier. I saw Leah do the same on many occasion back in the day and it takes a level of dedication that deserves much credit.
The opportunity to grow your own career while growing your family at the same time is a rare opportunity in today's business world. In many work environments, having a child can cause a setback in a woman's career. But not in real estate.
Lastly, I must give credit where credit is due. And it is long overdue. When I started this crazy ride in 2004, I was mentored by an incredible woman by the name of Kay Blond. She was the first mentor at the Overland Park Keller Williams office where I started my career. She took me under her wing and helped me to develop a sound business plan. She believed in me and made no secret about it. I always knew that she had my back and for that I will be forever grateful. It did not matter to me back in 2004 whether my mentor was a man or a woman. I just needed direction and support. And that is what I received. Without Kay in my corner, I would not be here today sharing my thoughts with the Shawnee Mission Post readers.
Here's to a level playing field! I am proud to be a Realtor.
This weekly sponsored column is written by Chad Taylor of the Taylor-Made Team and Keller Williams Realty Key Partners, LLC. The Taylor-Made Team consistently performs in the top 3 percent of Realtors in the Heartland MLS. Please submit follow-up questions in the comments section or via email. You can find out more about the Taylor-Made Team on its website. And always feel free to call at 913-825-7540.