By Chad Taylor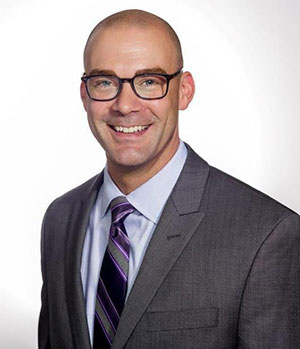 Have you noticed more and more real estate signs lately? And have you noticed that not all of them are selling right away? You are observing first-hand one of the effects of a shifting market.
In most cases, the number of homes for sale coming on the market is not increasing. However, the rate at which they are selling is dropping. This drop in the absorption rate is in direct correlation to the lessening overall demand for homes.
As of the end of September in the Shawnee Mission area, the months of supply of housing inventory has reached a two-year high. The September numbers show that we are now at 3.5 months of housing supply (single family housing only), that is up from 1.8 months at the end of August. The two-year average is 1.9 months so we are well above that point and we are nearly double the inventory compared to September 2015 when we only had 2 months of supply available.
So how does this trend create opportunities for buyers?
When demand goes down, buyer options go up. The number one complaint for most buyers this year has been a lack of inventory. The number of available homes for sale has been frustratingly low. With demand dropping, the rate at which homes go under contract will slow which should create more options for buyers. And it should take some of the "panic" out of the market as well. Please know that certain price ranges can and will perform differently until we are fully into the market correction. Each price range can be its own little micro-market.
No more selling to the highest bidder. If you are one of those buyers who refuses to get into a bidding war, then the market may be moving in your direction. Historically low inventory levels earlier this year helped to create an auction-like environment not preferred by many, except for the sellers of course. As the inventory levels continue to shift in the opposite direction, multiple offer situations may become a thing of the past. Soon, sellers will just have to be happy with one good offer.
Price war. When inventory goes up, usually prices come down. Now this may not be a dramatic drop in pricing, but a drop nonetheless. As sellers have more competition in an environment where demand is dropping, prices must drop as well in order for a seller to sell. As I sit here today, our market has seen values this year that have surpassed the big ramp-up in 2006 and 2007 which preceded the great recession. As I have mentioned before, the current market trends do not suggest that we are headed towards another recession. It does, however, seem very clear that the market is correcting itself after being in an extreme seller's market for three years now.
Beauty contest. "I have to pay this price for a home in this condition?" This question may also become a thing of the past soon. More seller competition means that not only does it become a price war, but the market also becomes a beauty contest. When sellers are competing for the same buyer, they have no choice but to make sure that their home is in top-market condition if they want to sell. Homes in less than top market condition must price accordingly, otherwise they will simply help other homes sell around them. An over-priced home in less than great condition is the best thing that a fairly priced home in great condition can ask for. When the two are compared, which one do you think will sell first and for a better price? You guessed it!
This weekly sponsored column is written by Chad Taylor of the Taylor-Made Team and Keller Williams Realty Key Partners, LLC. The Taylor-Made Team consistently performs in the top 3 percent of Realtors in the Heartland MLS. Please submit follow-up questions in the comments section or via email. You can find out more about the Taylor-Made Team on its website. And always feel free to call at 913-825-7540.