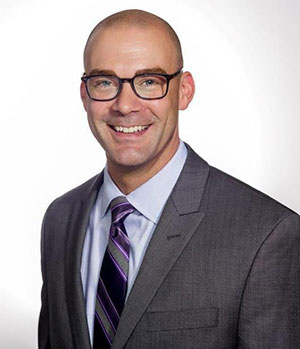 By Chad Taylor
The days of a frenzied seller's market could be coming to an end in the near future due to a current market shift that we are seeing all over northeast Johnson County and across the state line into northwest Jackson County as well. Market shifts happen all the time. Some are seasonal, some are major shifts (or corrections, if you will) like the recession that just ended in 2012. Shifts are normal and needed to keep the real estate market in check.
The shift that I am currently monitoring is unusual because it involves almost all of the markets we service. I am seeing active inventory quickly spike while the number of contracts received is only increasing slightly, or in some markets, decreasing. Yes: decreasing in May. As of late, I have been sensing push back from buyers as it pertains to the quickly inflated list prices they are seeing. By push back, I mean that days on market overall have increased and we have seen more price adjustments in the last month than I have seen in three years. I have also noticed more homes flipping out of contract due to inspections. This can be caused by homes that have just not been conditioned properly by the seller and their listing agent. However, this can also be caused by the fact that buyers have been paying top dollar for a home and they expect it in top market condition. At the same time, the seller knows that it is a seller's market and may not want to address a list of repairs because they don't think that they have to. This tug of war can easily cause a buyer to walk away when they feel as though they have paid a premium for a home.
So let's look at some specific areas that I have been monitoring to offer a few examples:
Prairie Village: From March to April, active homes for sale in Prairie Village increased by 37.4 percent while the number of homes that went under contract only increased by 13.7 percent. The rate at which homes are going under contract each month is also called the absorption rate. I monitor this number very closely. If there are 20 homes on the market in a given area and five homes are going under contract each month, the absorption rate is five homes per month and there are four months of inventory available. Due to this dramatic increase in inventory, Prairie Village has gone from one month of inventory to one and a half months of inventory. Clearly we are still in a low inventory market. However, we did not reach this level of inventory last year until August. And here we are at that level in May. It will be interesting to see how the market looks in June.
Leawood: This one is interesting. From March to April, active homes for sale in Leawood only increased by 1.5 percent. This is very different from PV. The big story in Leawood is that the number of homes that went under contract decreased by 37.7 percent (from 69 in March to 43 in April). This has caused a similar result to PV in that the months of supply has nearly doubled from 2.6 months in March to almost five months in April. The months of supply in Leawood did not hit that number last year until November. That's right, November.

Kansas City, Mo.: So now let's jump across the state line to the Brookside area. For this market, I used two zip codes, 64113 and 64114. Our friends in Jackson County are seeing a similar market. From March to April, the number of active homes for sale increased by 14.5 percent while the number of homes that went under contract decreased by 30.7 percent. Does this look familiar? Therefore, the months of supply jumped from 1.2 months in March to 2.7 months in April (a 119 percent increase). It is interesting because if you compare the active inventory in April 2015 at approximately 310 homes to April 2016 at 245 homes, one could say that we have less inventory this year that last. But the key is the absorption rate. In April 2015, approximately 120 homes when under contract. Compare that to 61 this April and there is the answer. The answer appears to be lessening demand.

The moral of the story is this: If maximizing equity is important to you and you are going to sell in 2016, then you must get your home on the market soon and price it strategically. Based on this trend, we are feeling downward pressure on pricing and even being a little over priced can price you right out of the market. Call us today for a no obligation market analysis of your home. We are here to help.
Register today for our seller's workshop
Thinking about selling your home? Register for the Taylor Made Team's Seller's Clinic to be held Saturday, June 4. Check out details in this video:
This weekly sponsored column is written by Chad Taylor of the Taylor-Made Team and Keller Williams Realty Key Partners, LLC. The Taylor-Made Team consistently performs in the top 3 percent of Realtors in the Heartland MLS. Please submit follow-up questions in the comments section or via email. You can find out more about the Taylor-Made Team on its website. And always feel free to call at 913-825-7540.