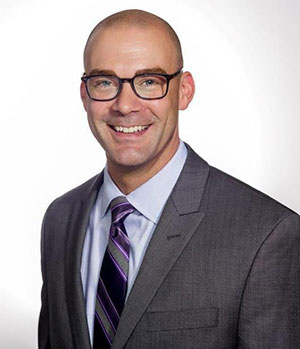 By Chad Taylor
Those who know me well know that fall is my favorite time of the year. I grew up in Arkansas, so when I moved to KC in 1998 and experienced my first Kansas City fall, I was hooked. In Arkansas, I swear that summer lasts until November, then you have one or two weeks of fall and then straight into winter. But not in Kansas City. Our fall season can actually last for three months. Crazy right?
Often, once October arrives I start getting the questions, "Have I waited too late to sell my home this year," or "Do homes sell very well in the fall?"
To answer them in order "no" and "yes".
Autumn can be a great time to sell a home. As noted earlier, the weather is gorgeous and in most cases, people are excited to see a new season. The changing of seasons also alerts them to the fact that if they are going to make a move before the end of the year, now is the time. The upcoming deadline of the holiday season can be a great motivating factor for buyers out there. And as I have said many times before, the most motivated buyer is one with a specific deadline. And a buyer with a deadline can be the most reasonable to work with during a sale. When there is no deadline, a buyer has the option to walk away from a sale and move on to the next.
As it stands right now, if sellers can have their home ready for the market in the next two weeks, the sale could close just after Thanksgiving. Or if a cash sale, even before then. Either way, your Christmas tree or menorah could be set up in your new home with plenty of time to spare.
If you choose to sell your home in the upcoming weeks, here are a few things to keep in mind:
Leaves in the trees are pretty. Leaves on the lawn are work. When selling a home in the fall, you must know that you are committing to keeping the leaves raked up at all times. I would strongly suggest hiring a lawn company to visit twice a week unless you just love to rake leaves and you have all the time in the world. When buyers see leaves on the lawn, they see a chore that needs to be addressed day one. Those of us who live with mature trees currently know the work that comes with the arrival of autumn. By keeping your leaves picked up during the sale, you can save that little surprise for your future buyer until after closing. Welcome home…here is your rake.
Open some windows. Unless your family suffers from seasonal allergies, I would strongly suggest that you open your windows and allow the cool, crisp fall air to visit your home. All of our homes have a certain smell. You know what I am talking about. Most home smells are good. Some, not so good. And we become immune to our own home smell because we are so used to it. When the temperatures are in the 60s and low-to-mid 70s, I would suggest opening some windows. If nothing else, it is a good excuse to check all of your windows to make sure that they are opening, closing, and locking properly.
Seed those bald spots. As the temperatures become more mild, now is the time to over seed those troublesome spots in the yard where grass struggles to grow during the hot summer months. Just remember that new seed must stay wet constantly for the first couple of weeks. While keeping the seed wet, do your best not to create a swamp around your home as buyers will want to walk around the yard during a showing. It may be a good idea to make a sign warning of the new seed to prevent potential buyers from stomping all over it.
Fall smells great, but plug-ins don't. Let me apologize right away if you are a plug-ins fan, but I won't retract my statement. Fall smells like pumpkin spice, nutmeg, cinnamon, eucalyptus, and the like are great. However, they are too much when produced by plug- ins or any other product like them. Please remember that buyers are sensitive to smells. That is why I suggested opening windows earlier in this column. If your home is closed up and you have some device producing a holiday smell 24/7, it can get overwhelming. It can also cause the buyer to wonder, "what are they trying to cover up?" It may sound like a conspiracy theory, but it can happen. A good rule of thumb is that the quality of the scent tends to be in direct proportion to the investment made in the scent-maker. For example, a Trapp candle (even when not lit) will convey a subtle, quality scent as opposed to an over the top scent from some "buy four for $4" device.
Don't be afraid to decorate. Fall decor, like little pumpkins and scarecrows, is received as cute and charming by pretty much everyone. So please don't be afraid to "fall it up" a bit. These little reminders throughout your home keep the holiday deadline front and center in your buyer's mind. And because a home purchase is an emotional one, it certainly does not hurt to make your home feel as homey as possible. On a side note, please avoid any life-size scarecrows sitting in rocking chairs, for example. I have seen it creep buyers out and from that point on your home will be known as "the creepy scarecrow house."
This weekly sponsored column is written by Chad Taylor of the Taylor-Made Team and Keller Williams Realty Key Partners, LLC. The Taylor-Made Team consistently performs in the top 3 percent of Realtors in the Heartland MLS. Please submit follow-up questions in the comments section or via email. You can find out more about the Taylor-Made Team on its website. And always feel free to call at 913-825-7540.