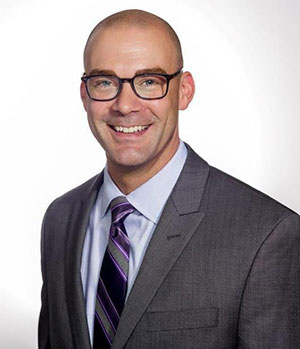 By Chad Taylor
Realtors: Aren't they all the same?
You probably know my answer, but let's explore this a little bit. If I were to ask, "Doctors, aren't they all the same?" you would probably look at me like I had three heads. So let's try another one. "Lawyers, aren't they all the same?" I can't see you right now but I would predict that I am still getting the three headed look again. Ok, so here is the last one. "Teachers, aren't they all the same?" Do you see where I am going with this?
Now let me be the first to say that I have the utmost respect for doctors, lawyers, and teachers. Especially teachers, bless their hearts. But they are not all created equal. Has there ever been a time when you have gone to the doctor and not had a great experience? I would guess at least once, right? Now has there ever been a time that you have been to a different medical professional and received a great experience? I hope so. Both doctors may have had a similar education, but how they deliver their message, relate to their patient, and diagnose a condition could be completely different. The outcome could be completely different as well.
The same applies to real estate professionals. We all have had a similar education when it comes to licensing. Most of us even attended the same licensing schools here in Kansas City. We all use the same forms and contracts every day. And we all utilize the same multiple listing service to promote our listings. However, all Realtors are not created equal. So what should you look for in a Realtor?
Here is a list of questions that you can use when interviewing Realtors.
1. What is the average number of days your listings are on the market before selling?
2. Are you a full time agent?
3. What percentage of the original list price are your homes selling for on average?
4. Do you have a team that allows you to focus on just selling your listings, or do you do everything yourself?
5. How long have you been selling real estate?
6. How often do you have to ask your clients for price adjustments?
7. Can you provide me with the phone numbers of some recent clients for a reference?
According to Keller Williams Realty International, the average agent closes approximately 10 sales per year. That is not even one a month. Conversely, there are mega real estate teams who close hundreds of sales a year, yet deliver below average service. So you have to be careful. Although when flying most people would prefer a pilot with the highest amount of recorded flight time, most people would also prefer a pilot with a great safety record as well. A Realtor's safety record consists of his or her average days on market (for listings sold), their original list price to sales price percentage comparison, and their ability to price homes right the first time to avoid chasing the market with several price adjustments.
I chuckled at a recent post from one of my associates. It said something to the effect of, "Oh, I know you are one of the best surgeons in town, and I really need your expertise, but my sister just graduated from medical school so I am going to give her a try." I have to admit I laughed out loud when I read this. I laughed because I, of course, have heard this before. And it still surprises me to this day. Often we as Realtors, are dealing with hundreds of thousands of dollars when it comes to a homeowners investment in their home. That is certainly not the same as medical surgery, but it is a form of financial surgery and your equity is on the operating table. Who do you want holding the scalpel?
Just listed: 9801 W 104th St, Overland Park
This stately 4-bedroom, 2.5-bathroom tri-level home in Wycliff has been freshly renovated with gorgeous finishes throughout. The kitchen boasts granite counter tops, stainless appliances, custom cabinets, and attractive ceramic tile backsplash. Plenty of room to host the holidays with the formal dining room and eat-in area off the kitchen. Plush carpet line the family room, living room and upstairs while ceramic tile and hardwood floors finish off the home. Multiple living spaces and storage galore. Additional updates include: new HVAC, AC, 6″ gutters, plumbing, windows & siding, and thermal slider. Quick highway access, 1.5 miles to Bluejacket Park, and 5 mins to Oak Park Mall shops and restaurants.
Take the tour by clicking here.
This weekly sponsored column is written by Chad Taylor of the Taylor-Made Team and Keller Williams Realty Key Partners, LLC. The Taylor-Made Team consistently performs in the top 3 percent of Realtors in the Heartland MLS. Please submit follow-up questions in the comments section or via email. You can find out more about the Taylor-Made Team on its website. And always feel free to call at 913-825-7540.