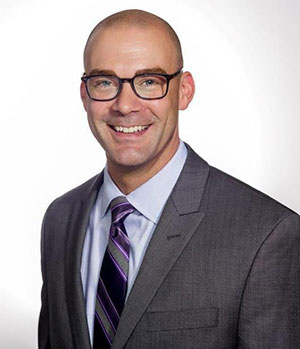 By Chad Taylor
Every year, prior to the holiday season, we see our clients and friends wrapping up last minute projects before the turkey hits the table. Contractors can get very busy this time of year. And as you might be considering a home improvement project yourself, please know that every city has its own requirements as to whether or not a project requires a permit to be pulled with the city.
You might ask, "How will the city ever know? And doesn't it cost money to pull a permit?" The city may very well find out about your project by simply driving the streets and observing contractor trucks in the neighborhoods. If the code enforcement officers see a new HVAC system being installed and a city permit is not in plain sight, they will stop by and find out why. Busted!
In addition, when at some point you sell your home, the current seller's disclosure asks if all required permits were pulled for any repairs or improvements that have been done to your home. If you answer "no," a potential buyer may question if the project was completed properly. If you answer "yes," but the answer is really "no," you are failing to disclose a material fact about your home. Please know that the buyer always has the right to ask for a copy of the permit pulled or to request if from the city. I had a client do exactly that only to reveal that the seller was lying and that no such permit was pulled. Needless to say, that sale did not hold together.
On that note, always be wary of a contractor who encourages you to complete a project without a permit. He or she could be cutting corners or worse yet, could be an unlicensed contractor. You see, only licensed contractors are allowed to pull permits with the city.
Yes, it does cost money to pull a permit. Typically a contractor will build this into his price when providing a bid for work. The price varies city to city. There is, with some cities, a plan review turnaround time to keep in mind. On the city of Prairie Village website, they cite an average two week turnaround time. Please factor this additional time into your proposed timeline.
Here are the projects that the city of Prairie Village require permits for:
Additions
Attic Finish
Basement Finish
Air conditioning/coil/condenser
Banners/permanent signage
Backwater valve
Chimney/fireplace rebuild
Deck
Demolition
Ductwork (new)
Egress windows
Electrical – panel changeout
Electrical – replace meter can
Electrical – raise mast
Electrical service overhead/underground
Electrical – service upgrade
Electrical – service relocate
Electrical – wiring
Fence/retaining wall
Foundations (incudes wall rebuild/excluding bracing)
Furnace
Gas/gas line
Garage construction
Generator
Handicap Ramp
Heat pump
Hot tub/spa
Lawn/irrigation
Move buildings
New commercial buildings
New residence
New venting
Refrigeration units for commercial
Remodel
Repipe/re-plumb/move drain location
Re-roof
Shed (120 sq ft max)
Solar panels
Stairs/balcony
Sump pump
Swimming pools and tennis courts
Tenant finish
Water heater
Upon completion of your project, a city inspector will typically follow up with a final inspection to ensure that all codes have been followed.
The intent of a city construction permit is to protect the consumer. Yes, it can slow down the overall process a bit, but in the end, isn't it better that something be done right instead of rushed?
If you have questions as to whether or not your project requires a permit in Prairie Village, please call the Building Codes Department at 913-385-4604. For other cities in the area, please visit the city website for permit information.  Other cities in the Shawnee Mission area will also have permit information available on their city website as well.
This weekly sponsored column is written by Chad Taylor of the Taylor-Made Team and Keller Williams Realty Key Partners, LLC. The Taylor-Made Team consistently performs in the top 3 percent of Realtors in the Heartland MLS. Please submit follow-up questions in the comments section or via email. You can find out more about the Taylor-Made Team on its website. And always feel free to call at 913-825-7540.