By Chad Taylor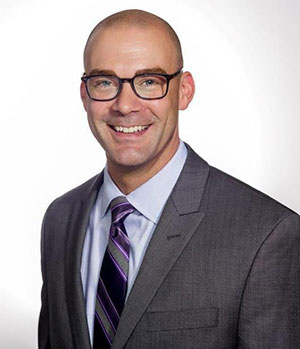 Note: This column is a repeat, due back by popular demand.
With this year's notices from the Johnson County Appraiser hitting mailboxes, we've heard from a lot of people who are experiencing sticker shock.
And one of the questions we've been getting a lot is this: Isn't there some sort of cap on how much my house can go up in value in a given year?
The short answer is no.  There is no cap to how much Johnson County can increase the appraised value of your home in a calendar year.
And that should be self evident from some of the increases we've seen. I have seen increases from 5 percent on the low side to 90 percent on the high side.
Yes, folks, that's right:  A 90 percent increase in one calendar year.
Forums on Facebook and NextDoor have been full of people sharing their appraisal info.  One neighbor made the comment that the rapid and unpredictable increase in home valuations "is going to drive us folks on fixed incomes out of our homes."
That got me thinking.  Why isn't there a cap on the amount of increase a homeowner can see in their appraised value in a calendar year?  If for no other reason but for budgeting purposes, doesn't this seem to be a fair request?
I'll use my town of Prairie Village as an example.  According to census data, approximately 18 percent of PV residents are 65 or older.  The population of PV is about 22,000 people, so 18 percent would be about 4,000 residents. Many of those residents are on a fixed income. So we're not talking about just a few people.  We're likely looking at hundreds, or even a couple thousand, people who could be negatively impacted by the sudden increase in appraised values.
Home buyers will also feel the effects of the appraised value increases, but probably not for a while. Buyers who purchase this year will probably get a friendly little letter from their lender in January 2020 stating that their tax bill was paid in December 2019 and their escrow account was short a certain amount.  The buyer will then have the option to pay the amount in a lump sum payment or have it added to their mortgage payment. The same can be said for current homeowners as well.
I have heard the argument before that appraised values have lagged behind fair market value for a while now and that residents should say "thank you" for that grace period — a gift, if you will, from the appraiser's office. I am not arguing that some homes haven't been undervalued historically.  I am simply suggesting that it seems to me that a cap on the increase in a calendar year would help to ease the blow to residents as values improve in a hot real estate market.
The Johnson County Appraiser's office suggests the following when considering where or not to file an appeal:
To appeal or not to appeal?
If you believe your property is valued fairly but taxes are too high, an appeal probably won't help. Instead you should attend the public hearings held by the governmental groups that set tax rates. Each invites public comment.
If you think the appraised value is more than you would reasonably get if you sold your property, you should consider an appeal. Remember, the Appraiser is required to value all property at "fair market value." Reviewing real estate advertisements or visiting with real estate professionals can also provide helpful information about market conditions.
Here is a link to the page explaining the appeal process.
This weekly sponsored column is written by Chad Taylor of the Taylor-Made Team and Keller Williams Realty Key Partners, LLC. The Taylor-Made Team consistently performs in the top 3 percent of Realtors in the Heartland MLS. Please submit follow-up questions in the comments section or via email. You can find out more about the Taylor-Made Team on its website. And always feel free to call at 913-825-7540.