Open enrollment rules are now on the drawing board in the Shawnee Mission School District, as board members and administrators look for a way to adapt to a new Kansas law that requires school districts to accept out-of-district students as long as they have the space.
Other JoCo districts are crafting open enrollment plans, too
Shawnee Mission became the latest district this week to begin drafting policies to address the state's new open enrollment policy, which will go into effect for the 2024-25 school year.
Officials in Blue Valley and De Soto have also begun to write new policies.
The Shawnee Mission board's rules borrow from a model written by the Kansas Association of School Boards and have some similarities with the two other districts.
SMSD board members put a first reading of the proposal on their agenda Monday but did not discuss it in depth.
No one spoke at the public hearing, but there will be another chance when the rules come up again at the December 4 board meeting.
Some school leaders have criticized the new law
The enrollment process has to be adjusted because state lawmakers wrote open enrollment into the 2022 bill that fully funded public schools.
The provision was included as a "school choice" option, with backers saying it will give parents a way to seek out better performing districts.
However, it was criticized by some district officials, including the superintendents in Blue Valley and Olathe, who said it posed logistical problems and could overwhelm their districts with applications.
Shawnee Mission board members offered little in the way of opinions Monday. Superintendent Michelle Hubbard said the proposal was difficult to write.
"I won't be surprised if we edit this again," after it's been in use for a year, she said. "We did the best we could with the knowledge that we have and we hope that it will work really well."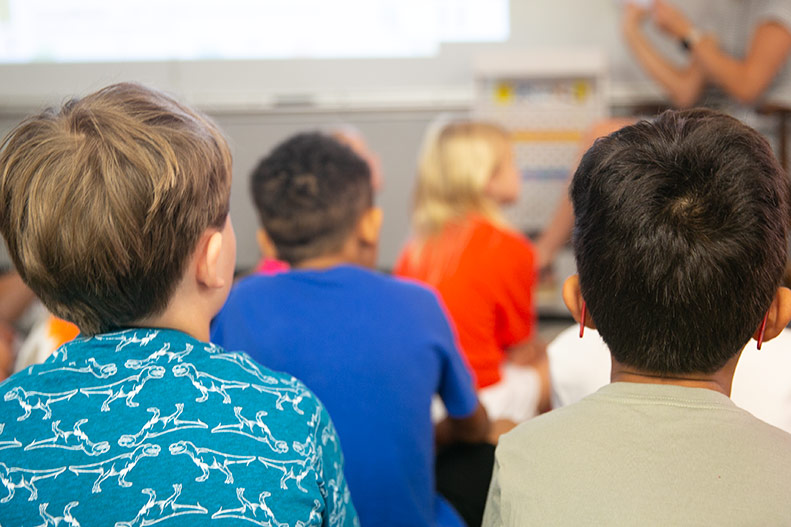 How would open enrollment in SMSD work?
Here's a simplified rundown of the key provisions under consideration. The entire proposal can be found on the SMSD agenda page for the Nov. 13 meeting.
When can out-of-district students apply? 
The window for submitting applications from students who live outside the district and Shawnee Mission students seeking to attend another school will be June 1-June 30.
Step 1: Determining capacity
School officials first have to determine if the district has enough room to accept non-resident students. If there are no open seats, the district does not have to accept applications, according to the draft plan.
The superintendent and district staff first study the capacity in the district by looking at student-teacher ratios in grade levels, buildings or programs.
Also considered are projected enrollment shifts, anticipated demand for courses or programming and the maximum capacity of classrooms and common spaces.
Step 2: Setting available number of spots 
On or before May 1, district administration presents its recommendations to the board of education to approve or modify.
The board then sets the estimated number of open seats that will be available during open enrollment for each grade, building or program.
Step 3: Taking applications and accepting students
June 1 would mark the beginning of the application period.
Some non-residents students will be allowed to enroll as if they are residents, including children with a parent working for the district, a child in custody of the state Department for Children and Families who lives in the home of a current enrolled non-resident student and any child experiencing homelessness.
If there are enough open seats, all applicants who meet other criteria (including grades and attendance) will be accepted.
If there are more applications than spaces, the district will make its first choices based on a system that prioritizes siblings of a current transfer student or military students.
If there are still open seats after that, they will be randomly assigned via a confidential lottery. The process is to be completed by July 15 of each year.
What about transportation?
The proposed rules also state the district will not be required to provide transportation to non-resident students unless required by state or federal law.
And the transfer would not exempt a student from eligibility to participate in high school sports.
Roxie Hammill is a freelance journalist who reports frequently for the Post and other Kansas City area publications. You can reach her at roxieham@gmail.com.