The Shawnee city council has shared its support for conceptual plans of a mixed-use development on city-owned property downtown.
The council in its Tuesday committee meeting considered design plans by Box Real Estate Development of Lee's Summit, Missouri, to construct a mixed-use residential and commercial site on about 2 acres of city-owned property on the southeast corner of Nieman and Roger roads.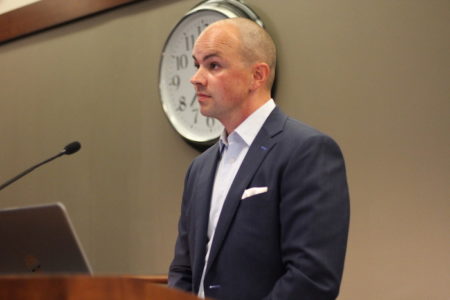 Russell Pearson, owner of Box Real Estate Development, said the design of the Nieman catalyst site is inspired by European-style developments in Erfurt, Germany, one of Shawnee's sister cities.