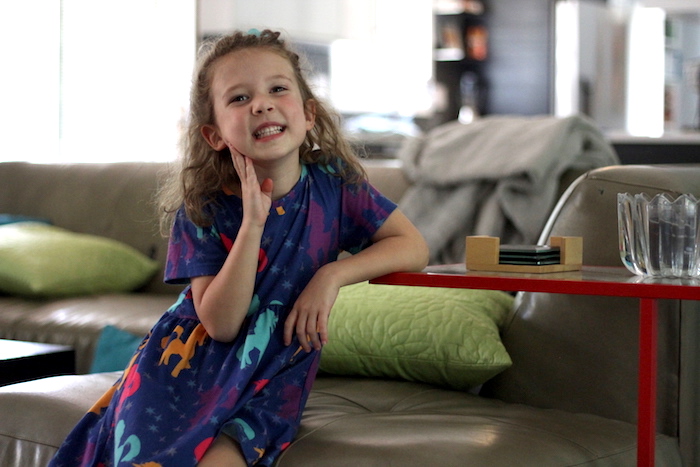 Just looking at 5-year-old Ainsley Bridges from Westwood, one would never suspect she has any health complications. The friendly 5-year-old enjoys gymnastics, ballet and swimming.
Yet Ainsley lives with phenylketonuria, or PKU, a rare, genetic and lifelong disorder that causes brain damage if left untreated.
RareKC, a group that works to supports people diagnosed with rare diseases, says its inaugural "Reach for Rare" fundraiser next month will help raise awareness of the challenges faced by the Bridges and other metro families coping with a rare disease diagnosis. The pickleball tournament fundraiser is set for Sept. 16 at Chicken N' Pickle in North Kansas City. Proceeds go to RareKC's mission to "activate change in the lives of those challenged by rare conditions through research, public policy and support for individuals and families."
About 30 million Americans — about one in 10 people here — have a rare disease, according to RareKC. Children make up 50 percent of the population with rare diseases; 30 percent of them will not live to their 5th birthday.
Rare diseases and disorders come in all forms and manifest in different ways.
For example, Ainsley must follow a strict diet that limits her intake of phenylalanine, an amino acid mostly found in protein. PKU is caused by a defect in the gene that helps create the enzyme needed to break down phenylalanine.
If her diet is left unmonitored, too much phenylalanine could build up in her bloodstream, causing irreversible brain damage and developmental cognitive issues.
Ainsley's parents, Justin and Mindy Bridges, must weigh her food every day to ensure she eats just the right amount of protein for her small, growing body — 7 grams, to be exact.
"It's like a constant numbers game," Mindy said. "It's exhausting to keep track of it, and it's not something that's easily explained to other people."
Following Ainsley's strict diet is expensive. She drinks a supplemental formula multiple times a day to make up for her limited intake of calories and other necessary amino acids in protein. The formula isn't covered by health insurance and costs about $450 a month. The Bridges also order all of Ainsley's food online.
"It's a hard diet to manage, but the upside is if you stay 'on diet' and keep her levels under control, you would never know anything is wrong with her (health)," Mindy said.
The pre-kindergartener said she sometimes feels sad if she gets left out of class activities involving food.
"People have treats at school sometimes, and I can't have them," Ainsley said, "but mommy is going to come to school and bring snacks."
Ainsley's parents both carry the gene that causes PKU, so Ainsley had a 25 percent chance of inheriting the disorder. She can't eat meat, eggs, nuts, beans or dairy, but she does get to enjoy special treats her mother makes or buys, like coconut milk ice cream.
Because the disorder is so rare — less than 20,000 cases per year are reported in the United States — Ainsley's parents sometimes struggle with finding support and understanding with teachers, other parents and people at restaurants who "feel the need to comment."
That's where RareKC steps in.
"It's just feeling like we're part of a community; it makes us realize how many people there are in this community that have rare diseases," Mindy said, adding that she enjoys meeting parents with children whose diseases "don't look obvious."
Mindy said she hopes Kansas City will become a center for treating rare diseases, citing new research facilities at Children's Mercy Hospital.
"It just gives me hope that it will benefit not only my child and my family, selfishly, but the community," she said.