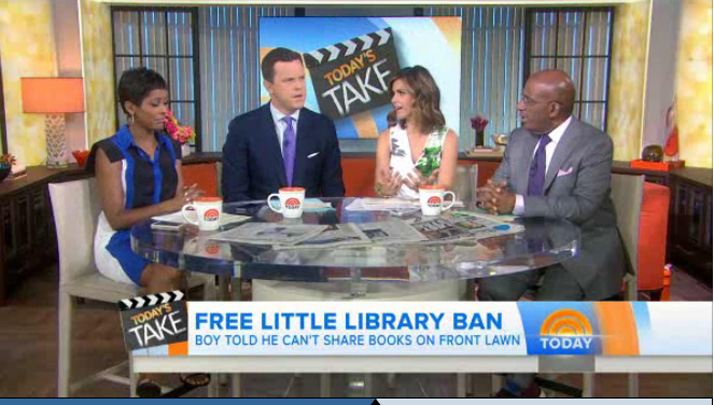 Whelp. If the city of Leawood hadn't heard enough from people upset by news that a north Leawood family was threatened with a citation if it didn't take down its Little Free Library, chances are they will soon.
The Today Show this morning featured the Collins family's situation as part of its daily Today's Topics segment, with the hosts coming down squarely on the side of the Collinses.
"It's not like it's a big shed or anything," said Al Roker.
"Let's fix this one guys," said Willie Geist. "This is an easy one."
Check out the clip below.
Visit NBCNews.com for breaking news, world news, and news about the economy