Westwood residents Jason Hannaman, Sarah Page and Joe Whisler emerged from that city's best-three-of-four election for at-large seats on the city council. Page led the field with 132 votes. Hannaman followed with 111 votes, and Whilser came in third with 104 votes. Jack Sharman received 66 votes, putting him in fourth place.
We asked the winning candidates about their thoughts on election and priorities for the city: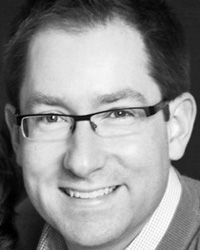 Jason Hannaman: I am honored that the residents of Westwood put their faith in me to serve them on the City Council. I met a lot of great people throughout the campaign process, and everyone had a passion for Westwood as a unique city with a great future. I'm looking forward to getting started, absorbing knowledge from the current council, staff, and community, and working hard to keep Westwood on an upwards trajectory.

Sarah Page: I'm extremely excited and honored to be elected. I'm looking forward to working with the mayor and other city council members on ensuring the continued excellence and growth of our city and Westwood View Elementary School. Can't wait to get to work for our community!

Joe Whisler: I am honored to be elected. My goal is to continue the good civic leadership we have enjoyed for the last few years. I want to be involved in the process.