Today we continue with the responses of the candidates for Mission City Council to the questionnaire we developed based on reader input. Here is our second question:
What issues do you believe will have the most effect on your ward in the next four years and how would you address them?
Ward 1
Jay Meyer
Ward 1 has very little retail space with the main focus being residential properties.  There is a 4.5 acre parcel of land on the north send of this Ward from the Quick Trip on Foxridge Drive going west to The Cliff's apartments.  This land needs to be reinforced in some way to ensure that a mud slide does not occur as in the past. South of the Quick Trip on Lamar to the drainage culvert, there is another large portion of land that was proposed for the development of a warehouse, offices, and a road leading to Lamar, but it was not passed by the city council.  It would be best for this land to remain undeveloped as a green space.  On the east side of the Quick Trip, there is presently another green space containing a community garden, 5 local businesses, and the city maintenance yard.  I would encourage upgrades using the city's current incentives of 50/50 matching funds for exterior and interior upgrades.  A fourth parcel of land is located at the corner of 51st Street from Riggs Road to Foxridge Drive which had been proposed to be developed as a senior living facility. I would like to re-engage this idea to the present owner and reach out both locally and nationally to help bring this to the city of Mission.  I also think that four key points to consider for the overall city's growth are 1) development of unused lands, 2) resource conservation , 3) business stabilization, and 4) encouraging redevelopment.
Steven Lucas
I believe the issues that will have the greatest effect on Ward 1 will also impact our entire City. The primary issue is the direction we take to move our city forward and enhance the sense of place in our community. We must fully embrace the opportunity to update the City of Mission's Community Vision Plan. The upcoming visioning process allows residents of Mission to shape our own future. The plan guides growth and change, and promotes the enduring stability of our community. It will serve as the foundation for long-term, responsible development and growth.
In recent years Mission has made great strides to increase the walkability of our community. Walkable communities thrive with responsible development that supports more shops, more transit, more street life, increased property values and City revenue. Walkability is also vital for our neighborhoods. We need to improve quality of life in our community by making it easier and safer for kids to walk to Rushton Elementary School.
The City of Mission's Community Vision Plan has laid the foundation for a more vibrant downtown. Our City has taken the first step by changing zoning and land-use regulations in the West Gateway to allow walkable development, through the use of our form based code. Previous zoning regulations and development patterns in this district were obstacles to walkability and its associated quality of life benefits. The Johnson Drive Rehabilitation Project stems from our community vision plan, and is enhancing the pedestrian streetscape and access to local businesses. Our plan aims to create walkable development that incorporates all systems of the built environment and combines economic feasibility, the public interest and environmental sustainability. We have made progress but due to the passage of time and unforeseen challenges, our plan must be updated to ensure we collectively move Mission forward.
Ward 2
Will Vandenberg
To simply look at issues that only effect Ward 2 would be irresponsible.  Our city, as a whole, has many issues that need to be addressed.
Taxes and Fees: Our city's residents and businesses are already paying enough in taxes and fees to accommodate the city's budget to provide services.  I look forward to the day when we can have a reduction or repeal of the "Driveway Tax" to ease the burden on our businesses and residents.
Streets:  Presently the City is undergoing the major renovation of Johnson Drive. We have already completed the renovation of Martway.  Unfortunately there are many other streets in the city that are on the brink of failure due to traffic stress and degradation.  We cannot keep pushing these repairs under the rug.  The City has a multi-year street repair program that takes into account the condition of each street and represents it with a point value.  Being able to be proactive and plan for future repairs is a great tool for planning for the future.
Stormwater: When many of the streets were built, the storm water pipes installed used corrugated metal pipes and those pipes are rusting to the point of collapse.  They will need to be replaced and the city has taken inventory of our stormwater systems condition.  It is estimated that 50 to 60 percent of all the stormwater pipes in Mission will need to be replaced in the next 10 years.  The City is presently trying to put together a plan to get these replaced.
Unfortunately, some issues arise without any warning and will need to be addressed in a timely manner.  I am always ready to tackle any challenge as it presents itself.
Arcie Rothrock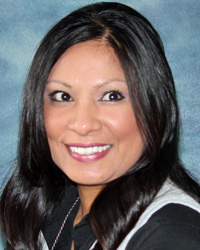 The big issues that affect ward 2 today are not isolated only to this ward. No one knows for sure, what issues might arise in the next four years.
Many would say that one of the biggest issues we face today is that the city government isn't performing in a manner that is responsible and transparent to its people. I intend to address this issue by paving a way for citizens to easily acquire information, stay informed, and get answers to their questions. If the citizens have questions, I want to be able to hand them cold hard facts, not a bunch of Ifs, Thens, and Maybes.
I want to ensure an open, accountable city government for the residents of Mission; only then will we be able to effectively identify and address the issues that will be affecting ward two and the rest of the city over the next four years.
We cannot do anything effectively as a city government until we're operating in an environment where the people of Mission have a voice.
I ask for your vote, and the opportunity to serve as your representative on Mission's City Council, so that I may give the people of Mission a voice again.
Ward 3
Debbie Kring (unopposed)
Several issues will impact Ward 3 over the course of the next four (4) years. One of those issues is the two-pronged zoning between businesses that face Johnson Drive and residential properties that abut those businesses to the direct North. While businesses and residents have worked fairly well with each other in meeting individual needs, the type of business and hours of operation, make a huge difference to the abutting resident. In an effort to treat both parties with parity, the city needs to appreciate where each entity is coming from and do its best to make decisions that allow both to flourish.
Another issue facing all wards is ensuring that we have a diversified business and residential culture, providing a wide array of choices in shopping, restaurants, and housing. Balancing the need for senior housing, while continuing to market community assets to attract younger families, will be challenging, but very necessary.
Diversified revenue streams to address the city's aging infrastructure (stormwater and road maintenance) will be thoroughly necessary in order to maximize the tax base, using federal, state, and county monies, in concert with local funding. The city will continue to look at grant opportunities at the county level (SMAC and CARS monies), as well as at the federal level (ARRA and TIGER monies) to ensure that multiple revenue sources are secured, versus looking solely at residents and small businesses to foot the bill.
As our roads are improved, our stormwater managed, and our community rebuilt, the message to potential business owners and new residents is quite simple. "We are investing in the present to provide for the future – please join us."
I have a vested interest in serving the citizens of Ward 3 in Mission, as I believe in neighborhoods, community involvement, and citizen participation at all levels. Having served on the City Council for 15 years, I believe my understanding of complex city issues, coupled with my experience in seeking positive outcomes to those issues, is a benefit to my constituents.
Ward 4
Bill Nichols
Ward 4 is no more or less affected by issues facing Mission than other wards. Some of our properties are in closest proximity to the continually failing Gateway site so residents in Ward 4 can't just stick our heads in the sand and pretend this blight isn't affecting our property values; we are tied to what's good for the city as are the other three wards.
Actually, the city's future is more then tied it's handcuffed to decisions already made, good or not so good by the Mayor and some Councilors. So far the $42,000,000 + debt load is slowly working its way down from the original $54,000,000 but enough already. Build up more reserves and please, end foolish spending.
When I say the city is handcuffed to previous decisions that's correct but there's usually a key that unlocks and will allow us to brighten the outlook and reputation of our city. At this point the key seems to be lost within 17 acres of dirt at our east end and that is mostly in ward 4. At a recent meeting at Powell Community Center Tom Valenti Mission's Gateway developer promises 'no more promises', great, now what?
Once again, I firmly believe the good sheparding of your tax dollars and not getting cought up in silliness like shrinking a prefectly good Nall Avenue from four lanes to two with a suicide lane in the middle ($4.285 Million) is something beyond silly. Mission's net cost for Nall was a mere $2,663,000 the balance was from other taxed entities.
Please help me brighten the outlook and reputation of our city.
I look forward to fully represent Ward 4.
Suzie Gibbs
One of my most pressing issues is the elderly – not only in my ward, but in the City of Mission. We have people who have lived in Mission for over 50 years, and due to health reasons or finances are struggling to maintain their own homes. They want to stay in Mission, so we need to accommodate them. Mission Square is full, we are looking at the new Welstone (Aspin Village) which is going to break ground next month, and we have a proposal for a lower income unit on the former Neff site. This is a great start, but we need to keep this issue in front of our elected officials. We have a great example of a couple downsizing to a smaller home, rebuilding it to fit their needs while staying in Mission. I know the city is not in the real estate business, but how can we help these people match their needs and stay in Mission. We have numerous areas that could be leveled and replaced with patio homes for our senior citizens – which would be a win -win situation for the city and our residents.
Another issue important to me is the younger families moving into Mission. We need to keep them engaged by placing them on boards and committees and listening to their ideas, so they will have an ownership in Mission. Too often we rely on the same faces to get the job done and I am looking for fresh new ideas from our younger generation.
Ward 4 also has an area of numerous rental properties and absentee landlords. Walking this area, which used to be crowded with children, is now occupied with people moving in and out who really do not have the interests of Mission at heart. The homes need repairing, and the area needs a fresh look. This is on my radar for the future. How do we solve this? Ideas let me know.
Tomorrow (yes, Saturday) we will publish candidates' answers to our final question:
Do the city's current mix of revenue sources and the amounts generated from each seem appropriate? What about allocations? What financial steps should be council be exploring moving forward?