Today we begin running the responses of the candidates for Mission City Council to the questionnaire we developed based on reader input. Here is the first question:
Engaging citizens is a theme that has come up several times in recent months.  What should the city do to ensure participation on key decisions and attract more involvement in community and government issues?
Ward 1
Steven Lucas
Government decisions should be representative of the entire community. We should embrace the opportunity to engage all voices in our City's upcoming visioning process by implementing innovative methods that encourage more resident participation.
I believe we need to find non-traditional ways to engage residents and broaden our toolbox through technological resources. Residents with busy schedules don't always have the time to attend public meetings. Internet engagement tools are more accessible, and creative applications are available that engage citizens in both idea generation and dialogue. Mission is moving in the right direction by redesigning the City's website with a focus on resident awareness and participation.
However, we can do more. One example of an innovative tool Mission could use to attract more resident participation is Mindmixer. It acts as an online virtual town hall, allowing residents to participate in conversations with each other, share ideas, and generate feedback. This tool accommodates busy schedules by providing 24/7 access throughout a planning process. Through tools like Mindmixer, involvement with government issues becomes a fun, creative, social networking opportunity, reenergizing people who've become disconnected from civic life.
I believe we must invest in our community by engaging new voices to help define our future. This investment leads to innovative and creative policy. If we don't take responsibility and utilize innovative resources, we will lose this opportunity to engage residents in the update process of the City of Mission's Community Vision Plan, and to keep them engaged beyond that process.
Jay Meyer
With my B.A. from St. Benedict's (Benedictine) College, a 40-year successful business career, a volunteer at two local charities, and a Mission resident of 34 years, I think that the city should improve their website to have easier access for all. The city should send out mailers alerting residents to sign up for email newsletters so that they can remain informed of city business and issues. The website would also serve as a forum for residents to express their wants and needs.  The newsletters would be quarterly and present key issues coming before the city council; those wanting to receive this information via regular mail could do so also.   I also think that branding (marketing) is a key component  and the city needs to create a logo and a slogan.  This can easily be used on letterhead, envelopes, business cards, etc., with the new logo and slogan all tied to the website.
The city should have open dialogue to all city residents to establish a two-way conversation thus creating an inviting, friendly, problem solving government that they can depend upon; the city must be honest and straightforward and not withhold information. These practices will deliver value to all residents that live in Mission and help promote all of those who have a business within the city.
Ward 2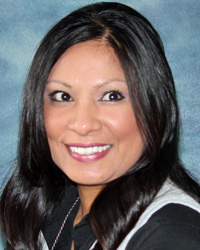 Arcie Rothrock
In order to drive participation on key decisions and attract more involvement in community and government issues, the city should first start by ramping up its own involvement with the residents and businesses.
I believe there are three key factors that affect participation and involvement.
1.) Communication/Awareness – People should stay informed. Some residents have voiced that they were unaware of issues in the past, and felt they weren't even given the opportunity to participate. Since communication and awareness is a two-way street, everyone should have the option of utilizing the same tools/procedure to contribute in informing others. Mission has many great communication tools already. Using them more often and more affectively could really drive awareness.
2.) Empowerment/Incentive – Some have shared past experiences of feeling like they have no voice or say in community or government issues. This needs to change. People should feel welcomed and invited to contributing to anything impacting our city. The city should give recognition and incentive to individuals for their participation and involvement more often. Certificates, awards, or even daily Pool/Community Center Passes would be great incentives to drive involvement.
3.) Consistency – We all have our own lives. Family, job, pets, etc. This is where the city should step in. The city should take on the responsibility of communication and engagement with everyone on every level. Council members could present their Ward updates during a monthly meeting, keeping the entire City Government aware of actions taken and give recognition to the many moving parts of continuous and successful city communications.
Keeping these key factors in mind, the city should adopt an on-going 'Community Engagement' (as a whole) procedure.
If a Community Engagement process is implemented into the city's daily tasks, these affective tasks would transition into affective habits.
Will Vandenberg
Presently, the City of Mission reaches out to its citizens through various avenues.  There is an information section in the Mission Magazine which has a listing of the upcoming events and information from each of the city departments.  Additionally, the Mission Magazine has a  letter from the mayor with a status report on the City.
The City has a website as well as a Facebook page and uses these to continually keep citizens and business owners informed about street issues.  My Ward has quarterly meetings at the community center where citizens can come and visit with their ward representatives.  I am always answering phone calls from citizens to listen to concerns they may have and address them as best I can.
There are some new and innovative ideas that some other cities are trying on their websites that are bringing the citizens into the budget process to get their opinions on what is most important to them on where the City should spend their money.  I am looking forward to exploring these ideas and find out how well they are working to see if they will be useful for citizen to better engage the City.
Ward 3
Debbie Kring (incumbent unopposed)
Engaging citizens in the decision-making process is one of the key functions that an elected official provides. In Ward 3, besides the City committee meetings and City Council meetings (currently there are two committee meetings and one city council meeting held each month), another option for hearing citizen concerns is through our quarterly citizen meetings. These are held the third Thursday evening in January, April, July, and October, and serve as a platform for giving constituents updates on city issues in a more informal setting, while listening to concerns and hearing suggestions or ideas for community improvements. These ward meetings are advertised on both the City's website and my website (https://www.debbiekring.com). I encourage community members to attend these forums.
In addition, I post information such as street project updates on my website and encourage citizens to contact me with any other information they would like to see me add to my website. I also have a 24-hour turnaround process, whereby my constituents can call, e-mail, or use any other means of communication with a concern/problem, and I will follow up the same day.
I attend most community events, have a presence at city hall, and am accessible through numerous venues, including: in person, by phone, on Facebook, and at public meetings, to name a few.
I have a vested interest in serving the citizens of Ward 3 in Mission, as I believe in neighborhoods, community involvement, and citizen participation at all levels. Having served on the City Council for 15 years, I believe my understanding of complex city issues, coupled with my experience in seeking positive outcomes to those issues, is a benefit to my constituents.
Ward 4
Suzie Gibbs
Citizen engagement and citizen involvement!; a very key issue in the success of any organization/city. Mission has many opportunities to engage and get our residents involved. Take for example the East Gateway planning, the City's form based code, Mission's new swimming pool, rental inspections – all of these issues were put before the people by way of a task force or public committees. Mission holds meetings (i.e. committee, work sessions, council) every Wednesday night, which are open to the public with a special designated "Public Comments" on the City Council agenda. We hold quarterly morning updates, our staff compiles a weekly update, which is available to the public, and our web site is being updated as we speak.
How do we ensure more participation – I wish I had the answer. One of my pet peeves is when I receive a call from a resident telling me about an issue that is not even close to what is actually happening, and yet they have not bothered to attend a meeting but are listening to the negative outputs. We give our residents the opportunities; few act on them. So, I am saying – if you want to get involved, call me! If you want the answers to questions, call me! I do not just represent Ward 4, I represent the City of Mission. If you have ideas, give me a call – we need to keep implementing new ways to make Mission the best city we can. If I don't have the answers, I will get them for you.
I chair the Mission Convention and Visitors Bureau, which is responsible for the many events that take place in Mission. We are always looking for volunteers to help with our events, take a Thanksgiving meal to a family, wrap gifts at Christmas – great ways to get involved. Other City committees need volunteers as in cleaning our creeks, picking up trash, painting houses – another very worthwhile involvement. So, we have the opportunities – let me know how you would like to be involved. Want to serve on the next task force or be appointed to a city board? Please let us know. My e-mail is [email protected] or you can call me at 913-671-8564.
Bill Nichols
The more citizen involvement, the less likelihood for mistakes. Had more citizens been involved and privy to the deals being made perhaps the infrastructure "improvements" related to East Gateway would have been postponed until the developer was financially solvent.
While the timing of the public improvements (stormwater) at the Gateway site can be frustrating for us, we should remember that permits for grading, construction, etc. could never have been issued until the improvements were completed to take the property out of the 100-year flood-plain.
Addressing the flood plain may be a good thing but not seven years before the first (and last since last summer) shovel of dirt has been turned.
Keeping citizens informed, in my opinion, is vital. I've been trying to do this via the SaveMission.net website for the last four years. This administration has (at times) worked against me and tried to shut down lines of communication. That's not acceptable.
In 2010, all the incumbents in Mission ran unopposed. I don't believe that was due to people being thrilled with the state of our city, but more to a climate of apathy. We can't let that happen again. Not getting involved and not taking action has cost us deeply— and not just financially.
Our goal should be getting new faces and new ideas on our commissions and committees. For the last twelve years, Mission's citizens and business owners have sadly become accustomed to being treated with disdain and disrespect. I believe once we take back ownership and responsibility for our city that will change. Once the citizens of Mission become accustomed to their voices being heard and respected, it will really change. And once they start to see positive results, actual progress that they themselves have contributed to, there will be no stopping them!
Tomorrow we will publish candidates' answers to our second question:
What issues do you believe will have the most effect on your ward in the next four years and how would you address them?