Today we publish the last of the responses to our questionnaire for the Westwood City Council candidates. Here's item number three:
Recently, several NEJC cities came together to talk about collaboration/consolidation in public safety and law enforcement. What is your view of Westwood moving forward with this concept? Would you like to see Westwood collaborate with other cities in other areas of government (public works, waste management, etc…)?
Jack Sharman
Westwood already collaborates with its northeast Johnson County neighbors in public safety and law enforcement. Westwood residents enjoy top notch police officers who make concerted efforts to develop relationships with young and old alike. While collaboration with neighboring municipalities is often beneficial and can save money, it's important not to sacrifice services that make Westwood attractive to current and future residents. I would support exploring ways to collaborate (not consolidate) with our neighboring municipalities so long as the quality of services we enjoy is maintained.
Joe Whisler
I am aware of a recent meeting of several northeast Johnson County representatives. I am not aware of where we stand or where we go next. As a policy, I believe we have to look out for the interests of our citizens. Part of this duty is to be fiscally responsible. We should always look for ways to cut costs, so long as it makes sense and does not reduce services. We already provide police services to Westwood Hills and Mission Woods. If a need is demonstrated, we should consider every option for funding and spending. If this advances, I promise to fully evaluate any proposal with the best interests of Westwood in mind.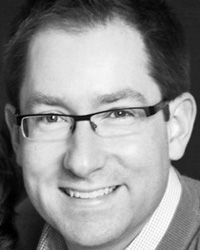 Jason Hannaman
From my discussions with people who participated in the February workshop discussing consolidation, the general consensus was that police department consolidation did not have broad support. We have an outstanding police force in Westwood, and are already collaborating with Westwood Hills and Mission Woods to support the cost of those officers. Officers from nearby cities also assist for certain calls when needed. I will always be willing to dig into the numbers behind city expenditures, but I believe that most Westwood residents like having our own police department, and we are willing to pay the reasonable cost of continuing to do so.
That being said, I do think that collaboration in other areas makes sense. Pooling resources for purchasing materials, equipment, and outsourced services can provide us with more bargaining power and cost savings. John Sullivan and the rest of the Public Works department do a fantastic job (as we all saw this winter), but additional funds for repairs or an extra piece of equipment would make their jobs much easier. This kind of collaboration can benefit all of the communities in Northeast Johnson County, and a strong northeast Johnson County is good for Westwood.
Find out more about me and my goals for Westwood at jasonhannaman.com.
Sarah Page
The northeast Johnson County cities who came together in February started a dialogue on a topic that requires much more research before any plan or decision could be made about consolidation of public safety and law enforcement. If Westwood decided to move forward with such a plan, it could only do so after completing a thorough review of existing services and costs to residents through an outside consultant. The cities already collaborate in many ways to ensure the safety of residents and respond to emergency situations. It is important that the cities, together and individually, continue to evaluate this collaboration and make sure it is both cost effective and beneficial to the community.
Westwood residents overall are very happy with the public works and waste management services offered by the city. Leaf pick-up and snow removal in Westwood consistently go above and beyond and I would be reluctant to recommend any changes to these services.
Ultimately, before considering any sort of collaboration or consolidation of either public safety/law enforcement or public works, additional research, evaluation and public input would be required. As a city council member, I would work to protect the level of services we're accustomed to and carefully consider any well-researched plan for consolidation of services.
Thanks to the Westwood candidates for their participation. If you missed the first two items, you can find them linked below. Tomorrow we'll begin to publish answers from candidates for the Mission City Council to our questionnaire for them.
Challenges to keeping Westwood attractive to families