Today we continue with the responses to our questionnaire for the Westwood City Council candidates. Here's item number two:
What are the primary challenges or opportunities in keeping Westwood an attractive place for families and having a strong residential community? How would you address those?
Sarah Page
Westwood is and always has been a strong residential community. It continues to attract and retain families with an excellent school at its core, well maintained streets and homes, continued development and enhancements as well as its central location within the KC metro. One challenge to retaining and attracting families is the misconception that Westwood View Elementary School is closing. The Shawnee Mission School District Superintendent has recently reassured the community and formally said that there are no plans to close the school. When I moved to Westwood in 2002, I did so first and foremost, because of the school and its history of excellence. During my son's years at Westwood View (he's now a 7th grader at Indian Hills Middle School), I was a PTA Board Member and served as the legislative liaison for two years. As a city council member, my top priority would be to continue and enhance the already existing partnerships with the district and actively work to protect the school for years to come.
The city must also continue to attract new development and encourage updates and improvements to the homes of Westwood while preserving the quality of the community. In Westwood, like most of NE Johnson County, homes require updating or additions to encourage families to stay in the area. The city has done an excellent job in recent years of promoting it's growth and encouraging residents to make additions and improvements to their homes. Westwood also offers a variety of unique services and activities to it's residents including curbside leaf pick-up services, annual events like Oktoberfest and the Easter Egg Hunt and resident Summer pool memberships to Woodside. If elected, I would continue to support all of these efforts and identify new ways to promote our already thriving and growing city.
Jack Sharman
We moved to Westwood over 10 years ago because of the proximity to an outstanding elementary school that our children could walk to, the high and relatively stable property values, safe neighborhoods, great infrastructure, and the closeness to amenities like restaurants, grocery stores and hospitals.
These assets present our greatest opportunities and challenges.
Westwood View Elementary School is an economic driver for this part of NE Johnson County. While the city council is not the ultimate decision maker about whether Westwood View remains open, we can continue to advocate on behalf of the school. I believe one of the reasons Westwood's property values remained relatively stable during the economic downturn was because Westwood View remained open.
However, Westwood, like many small cities in the area, is feeling the pinch due to massive changes made in the state budget. Westwood will continue to see a decrease in financial support from the County for local services such as the County Assisted Road System (CARS) which provides matching funds for major road maintenance, and which has reduced funding by 2.5 million dollars county-wide.
Significant gaps in funding can only be met in 4 ways: Increasing local property tax and fees, increasing our local sales tax, cutting services, or attracting new businesses to stabilize and diversify our tax base. Obviously the last is most attractive to our residents.
Westwood must take a multi-pronged approach to address these challenges and ensure a stable future:
Continue to advocate strongly for our neighborhood school and maintain a healthy relationship with SMSD.
Do what we can to make Westwood attractive to new businesses while respecting and advocating for the needs of our residents.
Collaborating with residents who seek to improve their property.
Maintaining high quality public safety and infrastructure.
Joe Whisler
I believe maintaining the integrity of Westwood View is both an opportunity and a challenge. We have people who move into Westwood so their children can go to Westwood View. While the mayor and current council have a done a great job, we have to remember that the Superintendant can be removed by the Board, which has just occurred in Gardner with little explanation. We need to remain vigilant to preserve the heart of our community.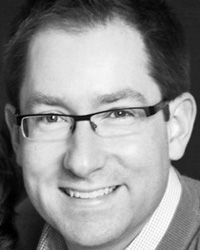 Jason Hannaman
I asked a few local Realtors to describe what attracts new families to Westwood over other nearby cities. All of them said that they see high demand for houses in Westwood, and that buyers love our walkable neighborhoods, safe streets, convenient highway access, and award winning school. People love our unique homes, but sometimes a new child can cause even the most devoted Westwood resident to daydream of three-car garages and five bedrooms in southern Johnson County. Encouraging housing updates and reasonable expansion fitting the character of the neighborhood will help keep people in their homes, increase property values, and support enrollment at Westwood View.
A major challenge that we all face together is the perception that Westwood View could be closed. This perceived threat can itself make families question whether a move to Westwood is right for them, even though actual closure is unlikely. Superintendent Jim Hinson has gone on record in the last few months saying that chances of Westwood View closing are "slim to none," that enrollment has stabilized, and that he recognizes the importance that a neighborhood school has on the surrounding community. We all need to change the narrative regarding Westwood View to reflect the reality that it is one of the best performing schools in the metro area with tremendous parental and community support.
Finally, promoting open communication between city government and residents is key to having an engaged community. Electronic communication cannot replace face-to-face interaction, but it is a great way to promote city events like the Egg Hunt, Fourth of July fireworks, and Oktoberfest. I hope to re-emphasize the block captain program so that we all have neighbors that are helping us stay informed and engaged.
Find out more about me as well as ways to connect with Westwood at jasonhannaman.com.
Tomorrow we'll publish the candidates' responses to item number three:

Recently, several NEJC cities came together to talk about collaboration/consolidation in public safety and law enforcement. What is your view of Westwood moving forward with this concept? Would you like to see Westwood collaborate with other cities in other areas of government (public works, waste management, etc…)?