Today we publish the final responses to our questionnaire for the Prairie Village City Council, developed based on reader input. Here's item number three:
For the past several years, the Prairie Village City Council has allocated substantially less to street and parks maintenance and improvement than experts recommend. Would you be willing to raise taxes to support more funding for streets and parks? Why or why not?
Ward 1
If our tax base is enhanced by well-planned, denser development, geared to future demand for housing, shopping, perhaps offices in key locations like Mission Chateau and Meadowbrook, a growing revenue stream may well take care of our existing streets. The beauty of infill development is that we don't construct a single new street, sewer, water, or gas line to build it. The infrastructure is all in place. We simply enhance the property for tomorrow, thus the neighborhood, thus the city. Parks are a different matter. I am a huge believer in maximizing the appeal of our public parks. I would take on additional expenditures step by step, much like we're doing today, with an overall plan in place, in today's very fiscally conservative climate; but I would look for opportunities for special projects that could gain neighborhood support for additional fees or taxes.
Jori Nelson
How did the scenario presented in the question occur? Especially with self -described "professional politicians" being in charge of our municipal government? I believe it has occurred as a result of a lack of vision and of having misplaced priorities.
For example, our current Ward 1 councilman has supported raising taxes throughout his tenure in office, including raising the sales tax at Corinth and the Village 1 percent. Sadly, this 1 percent sales tax increase yields no revenue for the city. Instead, it generates over $20 million until the year 2032 for the well-connected developers who own the shopping centers and are friends with the "professional politicians" on our council. Our public infrastructure suffers while private developers pocket taxpayer dollars!
Raising taxes to cover poor budgeting and misplaced priorities is not professional and should be our last choice and not our first. I will always look for opportunities to ensure that our local government is not wasting money — before I support a tax increase. I believe we need to budget in a way that ensures that our roads, sidewalks, and parks are well maintained. I applaud the new approach that has been taken by the Parks Committee to improve parks in a responsible manner — without raising taxes.
Unlike our current councilman, I'm not a "professional politician." I'm a third grade teacher. I'm a single mom. I'm a cancer survivor. And, I'm a lifelong PV resident who wants the best for our city. I'm asking for your vote and support on April 1.
Please visit my website at jorinelsonforpv.com and please email me with questions or to ask for a yard sign at [email protected]
Ward 2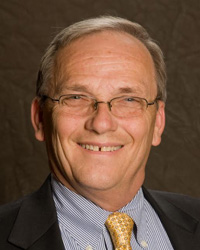 Steve Noll (incumbent, unopposed)
Would I support raising taxes to support more funding for streets and parks? Yes, IF
1. City Council and staff collaborate and reach a consensus on the backlog of deferred park maintenance and the schedule to complete this work.
2) Develop a multi-year (2-3) schedule of specific street repair and maintenance projects. Share this schedule with the public, and update it annually with progress reports.
3) Invite and encourage significant public dialogue to get buy-in from the Prairie Village property owners and residents who will be required to fund this additional work.
It is true that infrastructure funding is an investment, rather than an expense. How much and the timeline to accomplish that investment are the harder decisions to make. I believe Prairie Village has consistently received good value for its past investments, but must remain vigilant so that continues. The City must also seek to minimize the disruption to our residents' daily lives as this infrastructure investment is made.
Ward 3
Eric Mikkelson
Like police, the street, park and other infrastructure maintenance is an essential expense if Prairie Village is to secure its brightest future. In some cases mere maintenance is not enough, we may also want to seize opportunities for improvement such as new parkland, sidewalks, bicycle paths, and enhanced private renovation incentives.
Given these challenges and opportunities, it is prudent to keep all funding tools available if necessary. However, I am cautiously optimistic that we can achieve our goals without raising city tax rates.
Here's why: The investments described above, if done right and coupled with support for excellent area schools (local public school operational funding for now is primarily controlled by the state), should increase our real estate values. Such appreciation benefits homeowners and generates extra city revenue without raising tax rates. Our real estate values did not depreciate by as much as many other locations during the last recession, and now we see those values heading up again. If the city's retail sales receipts also increase by levels that outpace inflation, whether due to ongoing general economic expansion or our local CID-funded shop improvements, that should also provide new city revenue. These trends bode well for the budget and economic future of our city.
We can also help fund our city's long-term capital challenges by partnering aggressively with the federal, state, county, and local governments, as well as schools, charities, homes associations and businesses to secure grants and efficiencies by cooperating on overlapping services and facilities. Continuous innovation via technology, software, data use, alternative energy, and periodic review of all city expenses, can also drive significant savings.
My goal will be to do more with less. With your help, we can give city taxpayers a great local government bang for our buck.
Ward 4
Laura Wassmer (incumbent, unopposed)
I have long been an advocate for allocating more money to our streets and parks than we are currently budgeting. The longer we delay maintenance, the more we will pay in the long run. Just like home maintenance, it takes less money to fix a smaller problem now than waiting for it to become a larger problem in the future. For example, it costs less to seal the cracks in a street or to remove and replace the top layer of a street than to dig out and replace the entire street when it is beyond repair. If we put more in the budget to keep up with those less costly repairs, we can extend the life of our streets and our park equipment and save millions in the long run. I have voted to increase sales taxes and property taxes in the past because I believed it was the right thing to do for the long term health of the city. It is a fine balance. As city leaders, we need to make tough decisions like raising taxes (that we pay as well!), when we feel it is in the best long term interest of our citizens and the maintenance of our city to do so. I believe the best policy is to gradually make those increases versus one large increase to lessen the financial impact on our residents.
Ward 5
Dan Runion
As a certified public accountant and tax attorney my experience includes auditing governmental entities. I hope to bring my knowledge and experience to the Prairie Village budgeting process. In reviewing the budget, it is apparent the department heads and the city council have been good stewards of Prairie Village funds and tax dollars. I believe there are opportunities to save tax dollars by evaluating revenues and expenditures, new technologies, grant programs and partnering with other entities. I hope we are able to free up tax dollars for other uses including streets and parks.
Marc Baratta
Infrastructure to a city is as vital as maintaining your home. If you have a leaking pipe, it is better to pay a few hundred now than thousands later when the pipe breaks. If decreased funding continues to our aging infrastructure and parks system, the city should anticipate significant expense to repair, maintain or rebuild down the road. This is an issue where any councilperson should represent the entire city not just their specific Ward. Some residents may be able to afford increased property taxes, while others may not. Some residents may be okay with frivolous litigation that has and is being placed against our fine city (ignoring the fact the cost incurred by the city to fight these lawsuits will potentially reduce funds to maintain our current parks and green space we are so desperately trying to preserve), while placing the tax burden on all citizens. Before any tax increase is passed, as your councilperson, I guarantee I will explore every option available to trim excess spending and reroute those funds to maintain the highest quality roads and parks while exploring avenues to create a system of biking/walking trails. Throughout my campaign, I have maintained a strong emphasis on contracted services. In the private sector, I have expansive experience with the bidding process and will use this to benefit the city; ensuring we are performing our due diligence to avoid unnecessary expenditures on what accounts for approximately 25 percent of our annual budget. I want to take a moment to thank the Prairie Village Post for this forum. I invite you to attend a Town Hall meeting at the PV Community Center Tuesday, March 25 at 7 p.m. where I will address additional questions from you, the citizens of PV. Thank you and I kindly ask for your vote on April 1.
Ward 6
Paul Gorelick
It depends on one's perspective. Do we believe we have enough revenue to support it? Or, do we want to take on a "cut the budget to the bare bones" approach? We can debate all day if this department or that department is short or bloated. The past several years the economy has been lacking on all fronts. The council has chosen to make some tough choices since the money is not as abundant.
One dynamic of a well-run organization is an understanding that one has to have some level of reserve funds for maintenance and such. In an ideal situation, on a personal level we do it with our families and homes by purchasing homeowner's maintenance policy and insurance to ensure that if something does go wrong we can take care of it and afford it. On a community level, we do the same thing if we have enough money or more importantly choose to support the overall well-being of our community.
Maintaining our streets is a basic necessity. If we do not maintain our infrastructure, we dearly pay the price. Furthermore, one of the gems of our Prairie Village community is our parks. They are enjoyed by our citizens. Just look on any given day or hour how many people are using them. Based on that alone, we as a community have chosen to support our parks. In that light, I would support appropriately funding our parks and maintaining our streets. Our quality of life is worth the price of such a reasonable amount.
Terrence Gallagher
Based on Capital Infrastructure Data provided by the city, Prairie Village spent more on park improvements in 2010 and 2011 than the prior eight years combined. With the exception of 2011, street improvement spending has been consistent. Budget on these areas – along with all city cost centers – must be evaluated against strategic priorities.
Managing city priorities within the approved city budget is essential. Before considering any revenue increases, we should consider where expenses are being allocated from both short-term and long-term perspectives. We should evaluate all expenditures against the benefit of our residents.
We want to thank all of the candidates for participating and submitting their responses to our questionnaire. If you missed their responses to our first two questions, you can find them via the links below:

Just a reminder that the election is April 1. If you need to find out where to vote on April 1, or how to submit a ballot for advance voting, which opens March 25, visit the Johnson County Election Office website.

On Monday we'll begin running responses to our questionnaire for the Mission mayoral candidates.