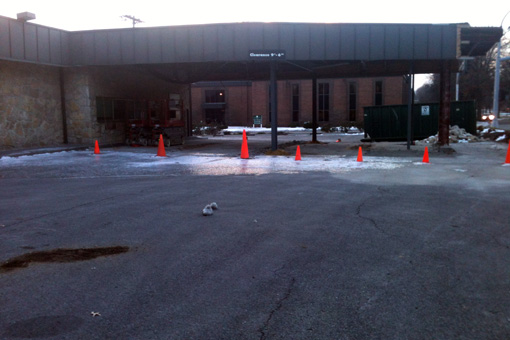 Owners of the Corinth Square building that until 2010 primarily housed a Bank of America branch say they intend to open a new community bank on the site in the first quarter of 2013.
Casey McLiney, chairman of Marion National Bank, said a group of family-owned businesses have take up residence in the building's office space. McLiney Lumber and Supply occupies part of the building, and Central States Capital Markets, a municipal bond financing and wealth management business, occupies additional space. Central States had its main offices across the state line in Missouri prior to the move to the Corinth building — but favorable tax rates made Kansas a more attractive location for the office, McLiney said.
The family has gutted the main floor of the bank space and is in the process of renovating it to house a full-service bank there likely around March 2013. McLiney said the name of the bank has not been determined.