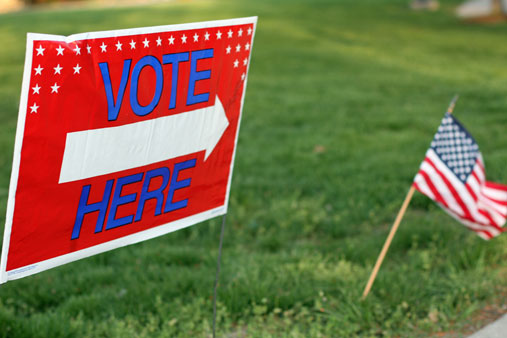 Today we begin publishing answers from candidates for the local statehouse elections to the questionnaire we developed with input from shawneemissionpost.com readers earlier this month. We'll be posting the answers to one questionnaire item per day through Friday.
(We've also got some great video from Saturday's shawneemissionpost.com Candidate Forum at Village Presbyterian Church that we'll be editing down and posting on the site in the coming days. More on that later today.)
Our first issue: voter identification laws in Kansas.
Despite no evidence of significant in-person voter fraud in the state, Secretary of State Kris Kobach led efforts to enact voter ID laws in Kansas similar to those being challenged across the country. Do you support these laws? Why or why not?
Senate District 7:
Kyle Russell (D):
I do not support these laws. These laws are a solution in search of a problem. Kansas has gone 150 years without a voter ID law, and as far as I'm concerned, it is not necessary now. There are no proven cases of voter impersonation at the polls in the recent history of this state. I am concerned it will prevent many more legal voters than illegal voters from participating in our elections. We should instead be passing laws to make voting easier and more convenient, such as expanding early voting and voting by mail. There is already some confusion surrounding this law, and I expect the confusion to increase in January 2013, when the "proof of citizenship" requirement goes into effect.
Kay Wolf (R):


Thirty states presently have laws in place that will require all voters to show ID at the polls this November. Of those thirty, 17 states require some form of photo ID, although six states are awaiting their pre-clearance under Section 5 of the Voting Right Act. Evidence of voter fraud is an unknown. However, with rampant identify theft an everyday reality for all of us; I believe we need to protect the integrity of the voting process.
With the composition of the State Legislature, some form of a voter ID law was assured of passage in Kansas. Two bills were presented to the legislature, one with prosecutorial powers for the Secretary of State and one without. I am opposed to the enactment of prosecutorial powers and chose to vote for the alternative legislation. The photo ID requirement as passed is sufficient to accomplish the intent of this legislation. Implementation of the proof of citizenship requirement beginning January of 2013 could be challenged and the final determination based on the interpretation of the courts.
Today, presenting an ID is a normal process in our daily lives. One cannot write a check, board an airline, open a bank account, lease a home or obtain employment. Everyone having a right to vote should be able to vote. However, assuring the integrity of our electoral participation is an important cornerstone for maintaining our democracy.
House District 19:
Stephanie Clayton (R):


My greatest concern about these laws is that they could lead to voter disenfranchisement among older voters who no longer drive, and are unable to stand in line at the DMV in order to procure a State ID. That concern has led me to have some conversations with community activists who are working on this issue, and I am also actively communicating with the county elections office on this matter.
Zach Luea (D):


In order for democracy to work, the public must believe that elections are free and fair. Corruption and fraud would destroy a community's belief in the legitimacy of the elections and undermine our system of government. This law, however, does not address true election misconduct, appears to advance a political agenda by certain elected officials and will prevent qualified Kansans from voting.
The Kansas voter ID law requires a government-issued photo ID to cast a ballot. Kansans without a photo ID may obtain a free non-driver photo ID from the DMV with proof of identification and residence. Proponents of the law argue that a non-driver photo ID is easy to obtain. A voter may simply visit the DMV and obtain the photo ID. Problem solved.
The proponents' fail to recognize that many individuals (seniors, hourly wage earners, students) do not have the time or the ability to travel to a DMV office. A large portion of Kansans live more than ten miles from a DMV office and rely upon others for transportation. Many are hesitant to ask a friend for transportation and to spend two hours at the DMW waiting for an ID. These individuals are effectively disenfranchised by the photo ID requirement.
We, as a democracy, should work to include as many citizens in the electoral process as possible, not exclude them. I believe that the photo ID law is a misguided and costly attempt to solve a problem that does not exist. I would support a review of the photo ID law and creation of a system that promotes election integrity and increases voter participation.
House District 21:
Amy Bell (D):


These laws create an undue burden on our elderly and disabled citizens. These are legal citizens who simply do not have and have not needed photo ID in many years. Disenfranchising all of these voters in order to fix a problem that we do not have is undemocratic and irresponsible. I do not support this current legislation and will not support it in the future.
Barbara Bollier (R):
I do not support inhibiting the right to vote by cumbersome laws, "poll taxes", or any other method. It is correct that there has been no evidence of significant voter fraud in Kansas to date. However, for the past few years, every time that I have gone to the polls to vote, I have pulled out my ID when they check me in. All important transactions that I participate in require ID. The original bill that was proposed to the state legislature regarding voter ID included giving the Secretary of State prosecutorial power for voter fraud. I absolutely did not support that part of the bill. When a substitute bill came before us that had eliminated the prosecutorial piece, I opted to vote for it, knowing that something would pass that session and wanting the legislation to be as reasonable as possible. I DID NOT support moving the date forward to require proof of citizenship. I have asked my constituents to let me know if any of them are unable to provide appropriate ID to vote. To date no one has contacted me so I have no personal knowledge of any disenfranchisement. I anticipate that more issues will arise when proof of citizenship is required and expect a challenge to that portion law. I am especially concerned that women who are married or divorced and have changed their name one or more times will have difficulty voting.
House District 25:
Megan England (D):
No, I do not support such laws. They waste tax dollars and resources on solving a problem that does not exist, resources that should instead be spent focusing on improving our schools and creating jobs. Of equal concern, these laws mire our democracy in the past instead of moving us forward into the future. Our goals as a nation should be to find ways to use technology to make voting easier, more secure, and to broaden the voting population. These laws seek to make voting more difficult, more time consuming, and will deny some Americans one of their fundamental rights. As I walk door to door throughout this campaign, I have encountered a significant number of seniors (most with impeccable voting records) who were unaware of the law and no longer possess the identification now required to vote. Our state's administration needs to step into the 21st century and stop using voter fraud as a smoke screen to cover the fact that no progress has been made towards the monumental challenges that our state actually does face.
Melissa Rooker (R):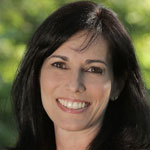 The law passed in Kansas allows for a number of different forms of ID to be used and has been phased in over a period of time to allow for voter education. Given the range of options, I think the idea of verifying identity when it comes to voting is in line with many other areas where we are asked to verify our identity on a daily basis. That said, the problems implementing new systems at the DMV needed to help with the verification process trouble me, as does the proof of citizenship requirement set to take effect Jan. 1, 2013.
Tomorrow, the candidates will weigh in on issue two: tax policy.
Gov. Browback has spearheaded an aggressive tax reduction plan he says will increase employment and spur business growth in the state. Critics say the plan will lead to budget gaps that will require deep cuts to state programs. Do you agree with the Governor's philosophy of cutting taxes?